About Us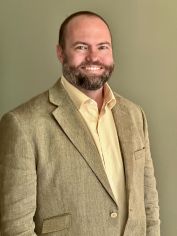 My name is Reid McCarthy, I founded Ann Arbor Elder Law to help seniors and their families cope with today's Estate Planning, Elder Law, and Medicaid issues.
The world is more complicated than it was forty years ago and medical care is much more expensive. Traditional estate planning – just focusing on what happens after death – is outdated. I focus my practice as much on planning for incapacity, nursing care, and pre-death family issues as I do on avoiding probate and transferring assets to beneficiaries.
When my own grandfather had a stroke years ago, my grandmother called me and said "Your Grandpa Bill had a stroke, he is going to have to live in a nursing home. They tell me it will be $7,000 per month to pay for his care and I just can't afford it. Am I going to lose my house?" As the lawyer in the family, my grandmother expected me to figure out what to do. It was all just too complicated for her. I asked all the estate planning attorneys I knew what I could do to help her, but all I heard was you need to find an "Elder Law attorney." I was able to figure out how to help my grandmother, and now I apply the same care and energy I used then – plus years of gained knowledge and experience – to assist my clients in similar situations.
My goal is to help my clients when they are in their greatest time of need. I answer my own phone and I am available to make house calls. I am not a high-volume attorney that will pass your case off to a paralegal. I make myself available to my clients because when you are in a "Medicaid Crisis," you do not just need an attorney, you also need a counselor that has been there before and knows what to expect.
I grew up in Ann Arbor and am a proud graduate of Ann Arbor Community High. After college in New York and law school at Penn State, I returned to Washtenaw County with my wife, Lindsay. When I am not meeting with clients and practicing law, I can be found in our ever-expanding garden or fly fishing with our kids on the Huron River.